---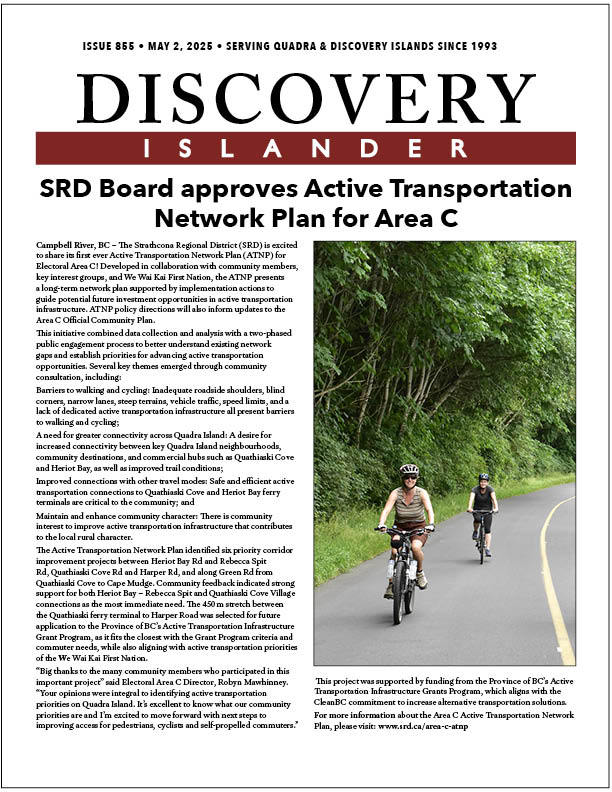 Discovery Islander
Back Issues
---
Over 600 of our back issues, from 1997 are available here.
Almost all the editions are posted from issue #133 March 24, 1997 to the latest edition. Those not posted here are not available electronically and are noted in the list below.
If a link is broken try the url www.discoveryislands.ca/news/DI-XXX.pdf where XXX is the number of the edition you are looking for.
We have hard copies of back issues in our archives for reference purposes but only at our office not take away.
Use the Custom Google Search bar to search for topics, stories etc...

Back Issues
2023
2022
2021
2020
2019
2018
2017
2016
2015
2014
2013
2012
2011
2010
2009
2008
2007
DI-395.pdf - not available
2007
2006
DI-343.pdf not available
2005
2003
2002
DI-271.pdf not available
2001
DI-255.pdf not available
2000
DI-221.pdf not available
DI-220.pdf not available
DI-219.pdf not available
DI-218.pdf not available
DI-217.pdf not available
DI-216.pdf not available
DI-215.pdf not available
DI-214.pdf not available
DI-213.pdf not available
DI-212.pdf not available
DI-211.pdf not available
DI-210.pdf not available
DI-209.pdf not available
DI-208.pdf not available
DI-206.pdf not available
DI-204.pdf not available
1999
DI-203.pdf not available
DI-202.pdf not available
DI-199.pdf not available
DI-198.pdf not available
DI-197.pdf not available
DI-195.pdf not available
DI-193.pdf not available
DI-192.pdf not available
DI-191.pdf not available
DI-190.pdf not available
DI-189.pdf not available
DI-182.pdf not available
1998
DI-166.pdf not available
DI-161.pdf not available
DI-160.pdf not available
1997
DI-151.pdf not available
DI-150.pdf not available
DI-149.pdf not available
DI-148.pdf not available
DI-147.pdf not available
DI-146.pdf not available
DI-145.pdf not available
DI-144.pdf not available
DI-143.pdf not available
DI-142.pdf not available